The Q-roof system on De Helm in Middelburg (NL)
The Q-roof system has been applied to the roof of a side building of Middelburg's monumental town hall. Water is heated by the sun under the slate roof covering of the De Helm building, where the Volkssterrenwacht Middelburg is located.
The working principle
Q-roof is a system of pipes placed under the roof covering (for example tiles, zinc or slates). Liquid circulates through those pipes. The sun heats up the fluid in the pipes through the red-hot slate. The pipes form a circuit under the roof covering and feed a boiler containing water. The heated water in those tubes heats up the water in the boiler. Between the tubes through which the liquid flows and the warm pans are aluminium strips. These s trips transfer the heat from the slates to the liquid in the tubes. The water that flows through the circuit of pipes releases the heat back to the water in a boiler on the inside of the building.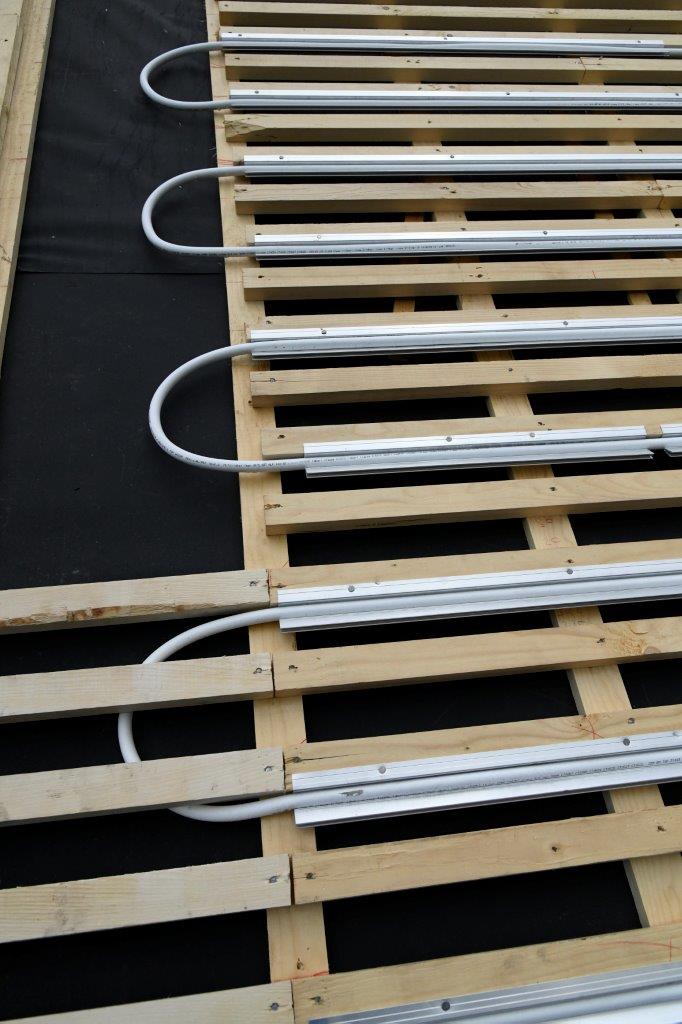 The project
The roof chosen for this system is South-facing. The sun shines all day on the slates and therefore also on the pipes of the system. Jobse BV, Q-roof and Croonwolter & dros carried out the work as a joint project.
Monitoring the system's performance
The Q-roof system has often been used under roof tiles. There are already figures for this system showing that it can achieve a high return. Slates have a high density and can therefore heat up quickly. We will know whether it actually offers greater efficiency by mid-2021. Until then, we will be monitoring how the system works: for the first year, we track how quickly the boiler heats up with 150 litres of water. Depending on the cloud cover, solar power and hours of sunshine, we get a good picture of the system's efficiency.