Middelburg public building De Helm heated by invisible solar tubes
Goal
Harvest thermal solar energy without affecting the esthetical appearance in a historical city.
Description
Innovative sustainability is being made in the heart of the historic center of Middelburg. The Q-roof system is being used with the help of the European subsidy project Solarise. We do this on the roof of an outbuilding of the monumental city hall of Middelburg. Under the slate roof covering of the building at De Helm in Middelburg, where the Volksterrenwacht Middelburg is located, water is heated by the sun.
A thermal systems has to be placed under the roof tiles. The slates are pressed on a metal sheet, that transfers the heat of the sun to a tubing system that is connected to a heating system .
The tubes who are connected on the battens under the roof tiles (slates in this case) contain an anti freeze liquid. The sun heats the slates, that heats the liquid, that heats the water in a boiler inside the building. A small electric pump ensures that the water circulates.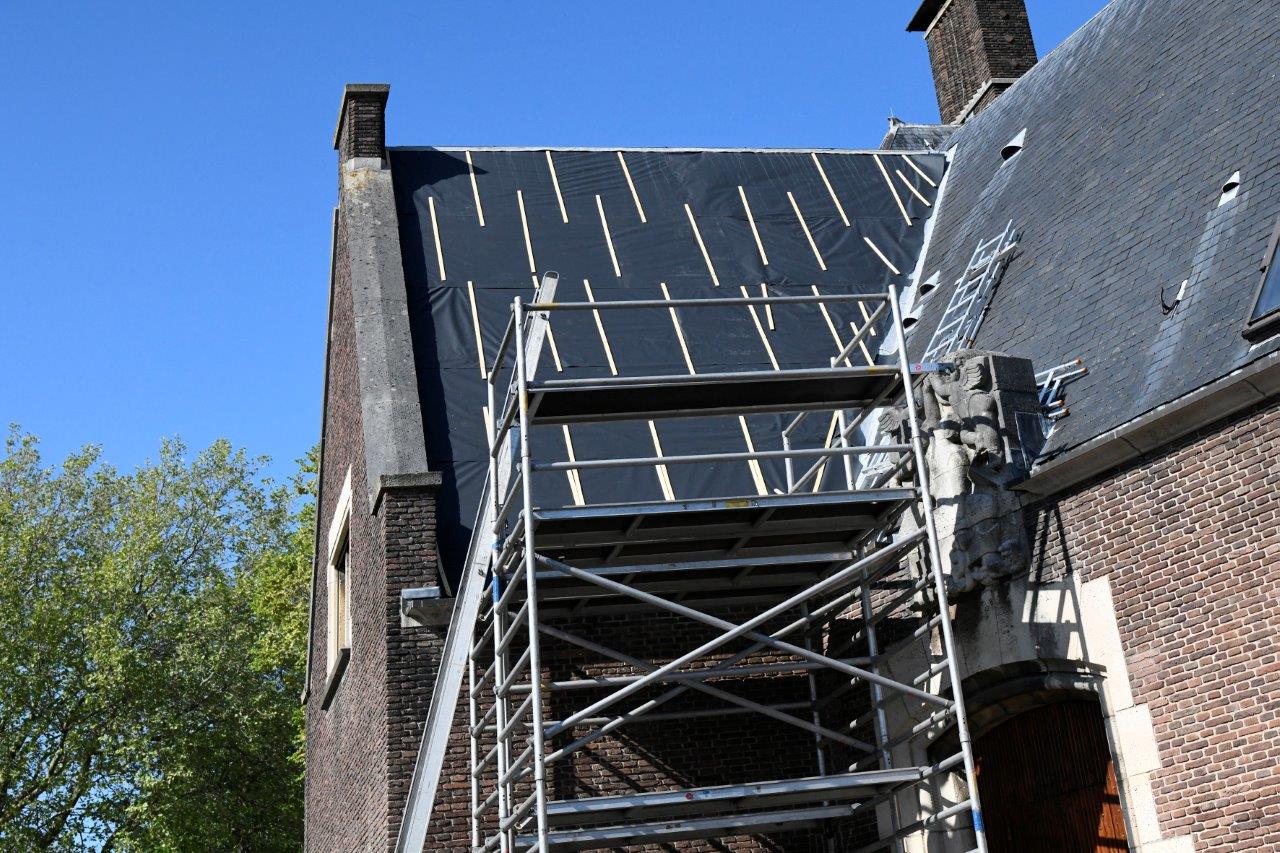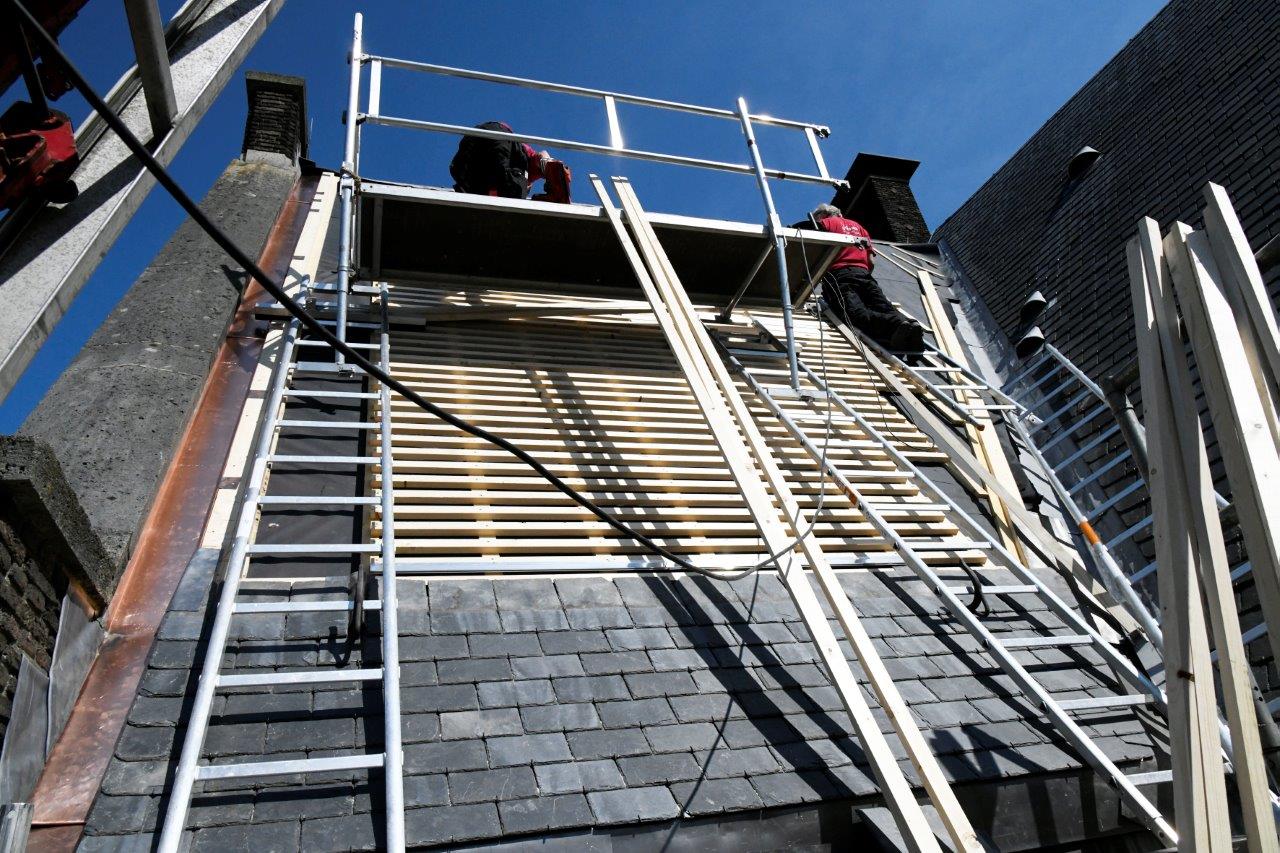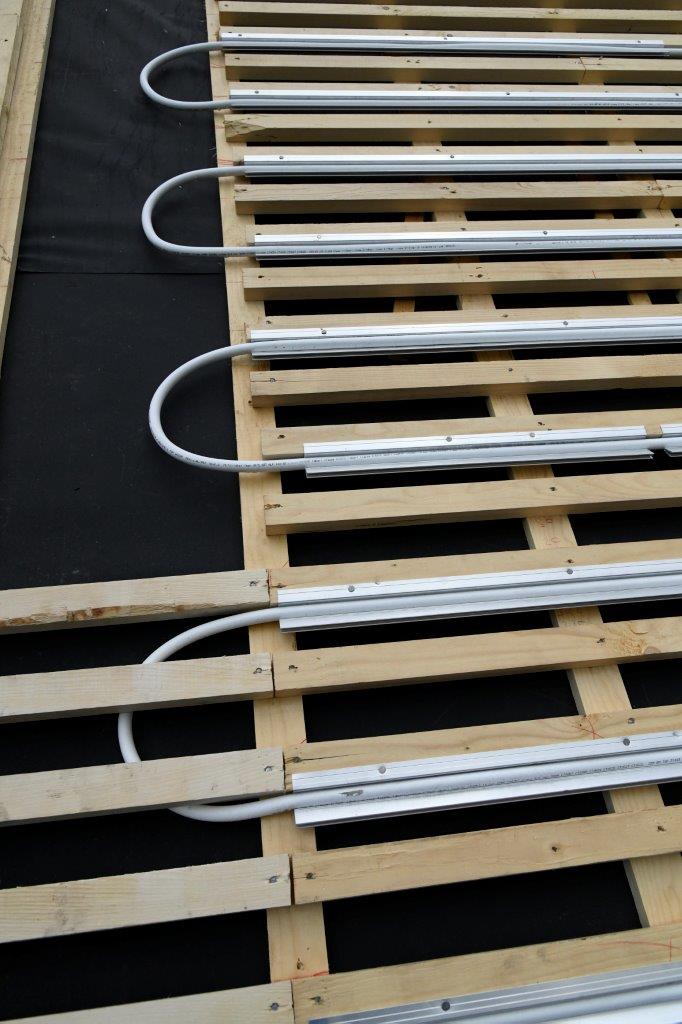 Key figures
Location: Middelburg (NL)
Size: maximum thermal power 3400 kW (170 Watt per m2)
Energy production per year: 2780 kWh (= 10GJ/year)
Owner: The municipality of Middelburg
Energy use: domestic hot water
Technology: Q-roof – invisible sunheat/energy
Current status
The tubes are in place since june 2020 and the boiler is installed in August 2020.
Since end of August 2020 the control technology for monitoring has been activated.
Attention points / lessons learned
Middelburg is actively monitoring the system performance.
If you want to have a look at detailed heat production data over a period of 9 months, you can discover the excel file Q-Roof data van Middelburg
Project flyer
Download here the flyer about the project
City walk guide
Middelburg has created a brochure showing a walk through the city of Middelburg in which extensive attention is paid to the Solarise pilots in the inner city of Middelburg such as Zeeuws Archief, Concertzaal and the Q roof system.
Download here the city walking guide.
Project related news items
Live performance data
Live data can be found here
Technical schema