University of Portsmouth – Living lab 
Goal
A living laboratory on two buildings at the University of Portsmouth, to support research
Description
As part of the SOLARISE project co-funded by the European programme Interreg 2 Seas, a living laboratory is being installed on two buildings at the University of Portsmouth. The Port-Eco-House is a research facility consisting of an instrumented 3 bedroom household for research in energy efficiency and building performance. The Future Technology Centre is a £12m facility opened in 2018 for project based learning and innovation in engineering and product design.
The installation at the Eco-house will consist of solar PV panels with a peak capacity of 5 kWp. The panels will be connected to a 5 kW inverter, which will deliver the generated power to the AC electric network of the house. A Tesla Powerwall 2 smart battery storage system will be connected to the AC electrical network of the house. A number of common household appliances are already connected to the AC network and will serve as loads. On the monitoring side, there will be a weather station measuring a range of variables of interest in solar installations, as well as solar module optimisation and monitoring devices.
The installation at the Future Technologies Centre will be simpler, as there are already solar PV panels installed on the roof of this building with a total peak capacity of 17 kWp. The panels are connected to an existing three-phase 20 kW inverter. Three Tesla Powerwall batteries with a total capacity of 42 kWh will be connected to the three-phase network of the building, one to each phase. The Tesla Powerwall batteries will provide monitoring of key power flows within the building electrical network. This building is in regular use and the loads connected to the building network including lighting, computers, and various items of workshop machinery.
The living lab will be controlled and monitored from a workstation, which will be located in a control room located in the Anglesea Building.
In addition, a range of small-scale, laboratory-based solar and energy storage equipment is being purchased for training, demonstration and research purposes.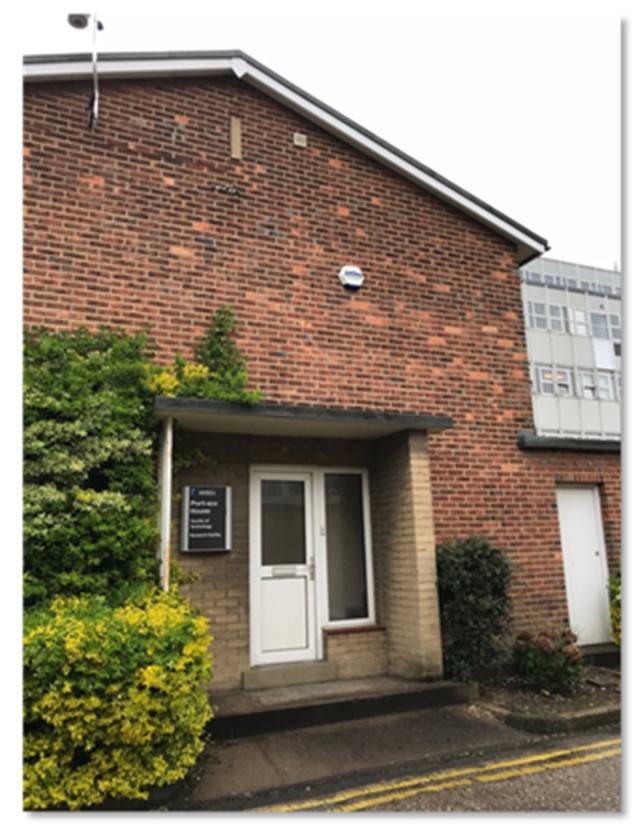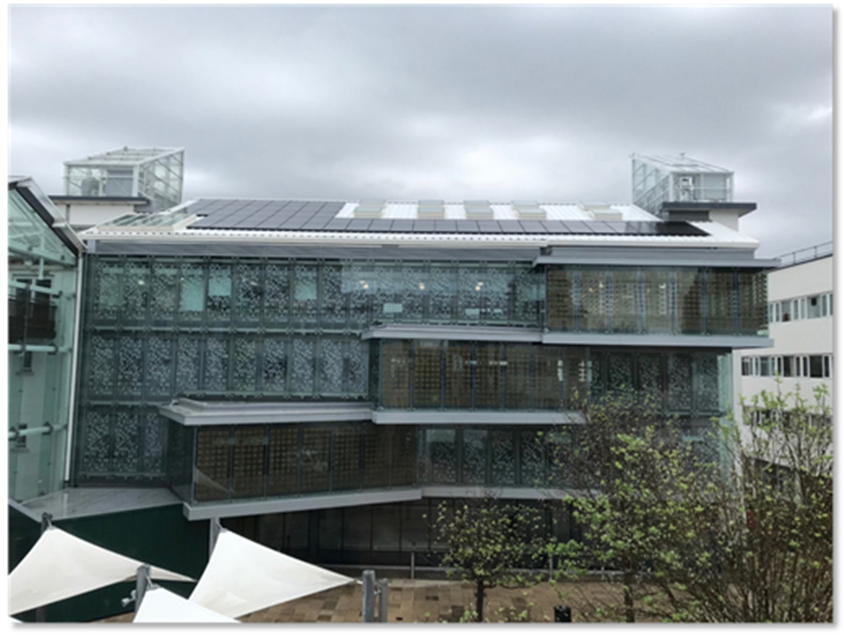 Key figures
Location: Portsmouth (UK)
Size: 5 kWp
Energy production per year: 3577 kWh
Owner: University of Portsmouth
Energy use: Eco-House and export to local University electrical network.
Technology: PV solar panels plus, power optimisers, smart battery storage, monitoring systems.
Current status
Installation work was finished in May 2021.
Attention points / lessons learned
…
Technical schema