Brighton & Hove Apartment building Elwyn Jones Court
Goal
A solution for rooftop PV on an apartment building, where the installation is mainly targeting the consumption of a Ground source heating pump for the whole building.
Description
Elwyn Jones Court is a seniors' accommodation scheme, currently heated by night storage heaters run from the landlord supply.  The existing storage heaters are due to be replaced with a Ground Source Heat Pump (GSHP, outside of scope of SOLARISE), which will significantly flatten the electricity demand curve at the site.
Two large solar arrays are installed to part-run these GSHPs, maximising the self-consumption of solar PV on-site and enabling a renewable heating solution to be driven by renewable electricity.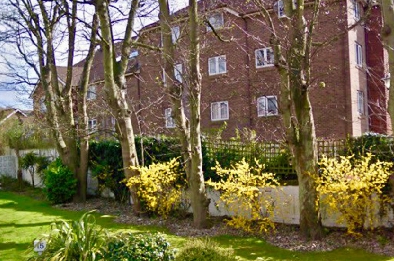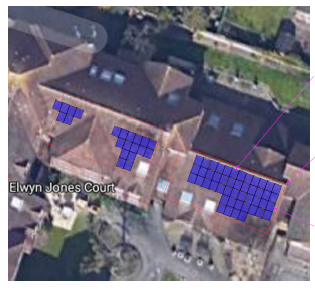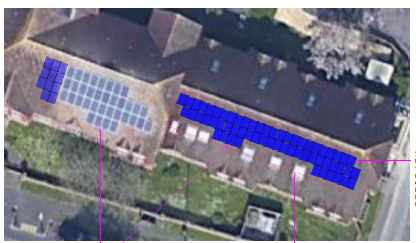 Key figures
Location: Brighton & Hove (UK)
Size: 55,6 kWp
Energy production per year: 56381 kWh
Owner: Brighton & Hove City Council
Energy use: estimated 60% self-consumption
Technology: 400W panels, string inverters
Current status
The system was installed in September 2020.
The GSHP (Ground source heat pump) is not yet installed.
Attention points / lessons learned
…
Technical schema