Middelkerke Mill of Groenhage
Goal
Deploy solar energy on a historical site.
Description
In Leffinge, a small village of Middelkerke, the municipality wants to install solar installations and electricity storage capacity on the site of a heritage mill, build in 1871 and included in the list of architectural heritage since 2005. The PV panels will be installed on the roof of a heritage building, the barn of a heritage mill.
The electricity that is 'captured' is to be used onsite (in the buildings) and also for charging points for bikes and cars. It is also investigating whether the electricity can be used for public lighting in the surrounding area of the quarter where the mill is situated.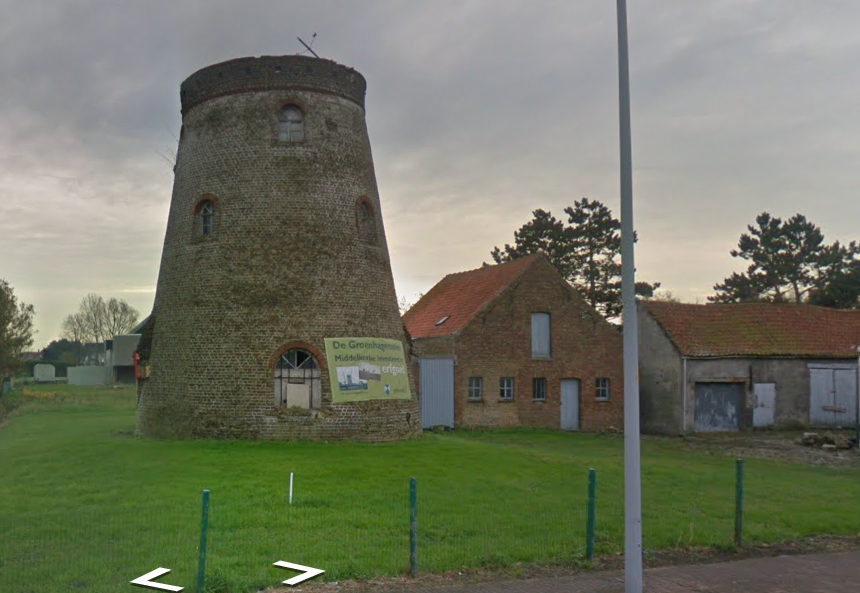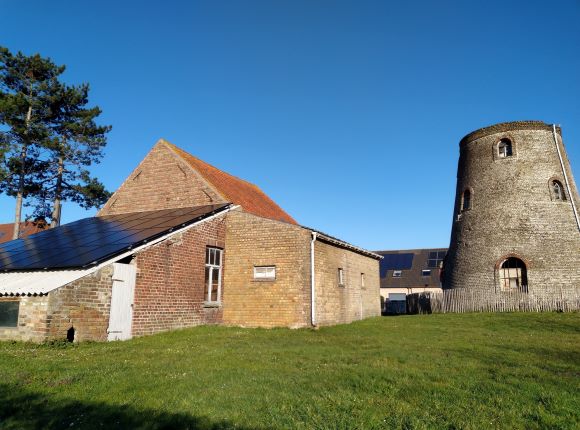 Key figures
Location: Middelkerke (BE)
Size: 8,68 kWp PV and 2*3kWh battery
Energy production per year: 8000 kWh
Owner: Municipality Middelkerke
Energy use: by the building next to it, maybe loading infrastructure for bikes en public lighting
Technology:
Current status
In June 2020 the roof with asbestos was removed and replaced by a new roof.
The installation of solar panels happened in October 2020.
Connection to the grid happened in January 2021
Attention points / lessons learned
…
Technical schema