Fourmies public buildings – sports complexes: Gymnase Léo Lagrange and Gymnase Marie-José Pérec
Goal
Rooftop PV on public buildings, like sports complexes.
Description
Solar panels will be installed on 2 sports complexes, that are visited frequently by the public, hence gives the chance to create awareness. to increase the uptake of solar energy.
The decision for roof-top installations has been taken to maximize the production and reduce the cost of installations.
The roof-top installations on the sports complexes will use the method of collective consumption for the city buildings and will be one of the first 27 such installations in France and one of the most important in the region
One of the roofs had to be reinforced to accommodate the PV panels. This is a curved roof structure and an interesting aspect for this installation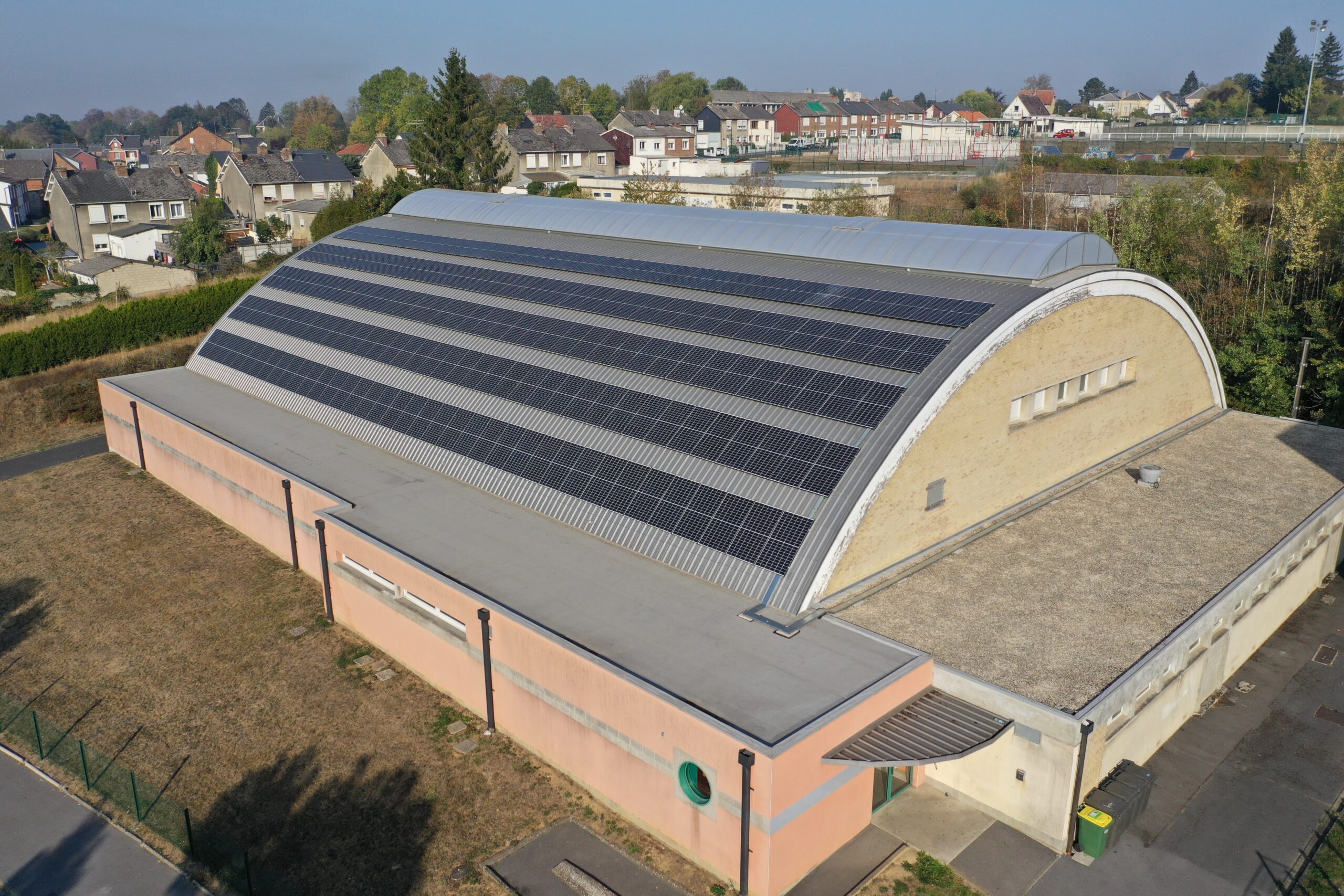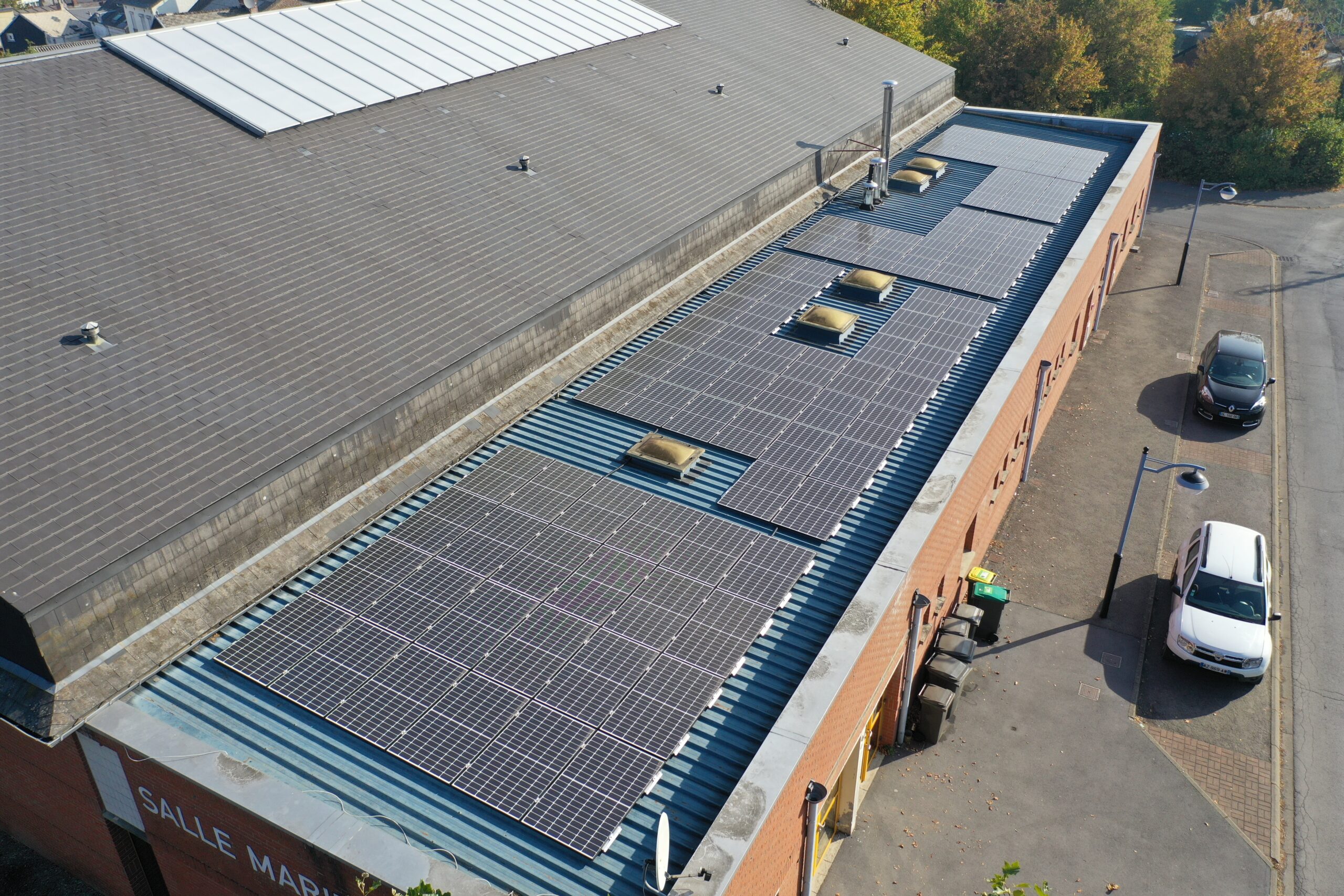 Key figures
Location: Fourmies (FR)
Size: 36 kWp — 67 kWp
Energy production per year: 30.3 MWh  — 62 MWh
Owner: City of Fourmies
Energy use: collective consumption and direct sales to the energy supplier.
Technology: Monocrystalline Solar PV cells with micro-inverters
Current status
The systems were delivered in July 2020 and are operational since October 2020.
Monitoring
Live monitoring data can be found here
Both systems together have produced already 55 MWh from start till by June 2021.
Attention points / lessons learned
…
Technical schema