Fourmies public building Ecole Aragon
Goal
Rooftop PV on public buildings, like a school, with innovative funding.
Description
Solar panels will be installed on a school which will serve the purpose of creating awareness for the students and their parents, to increase the uptake of solar energy. The installation will be classic with direct injection into the grid.
The project has received public participation in the financing through a €48.000 crowdlending campaign, one of the first in the region.
The decision for roof-top installations has been taken to maximize the production and reduce the cost of installations.
The pilot site is situated on the 2 rooftops of a recently rehabilitated primary school "Ecole ARAGON & Mendès France"  with a PV installation of 98kWp. The electricity from this installation will be directly sold to an energy producer to be further proposed to citizens as renewable energy.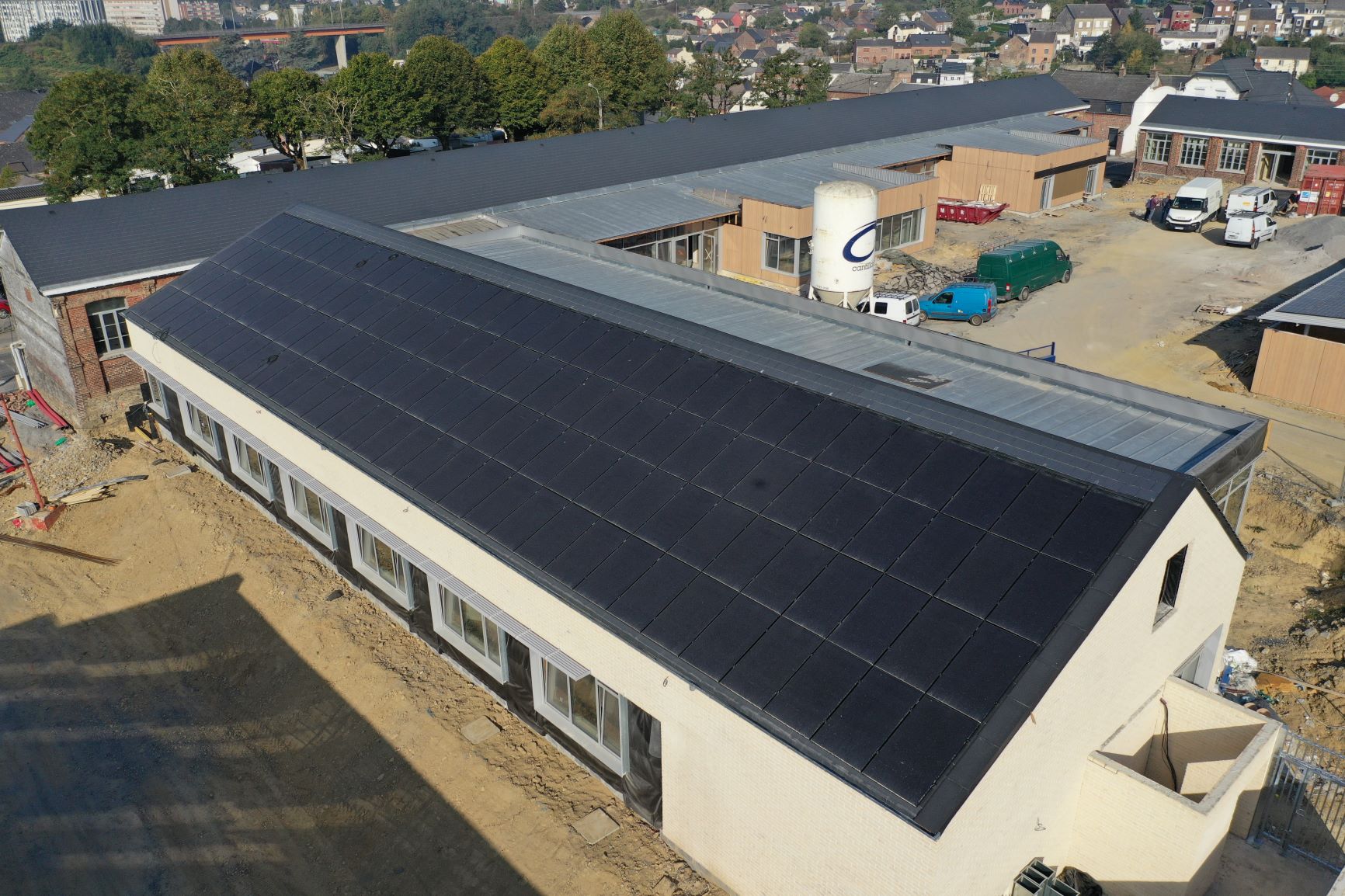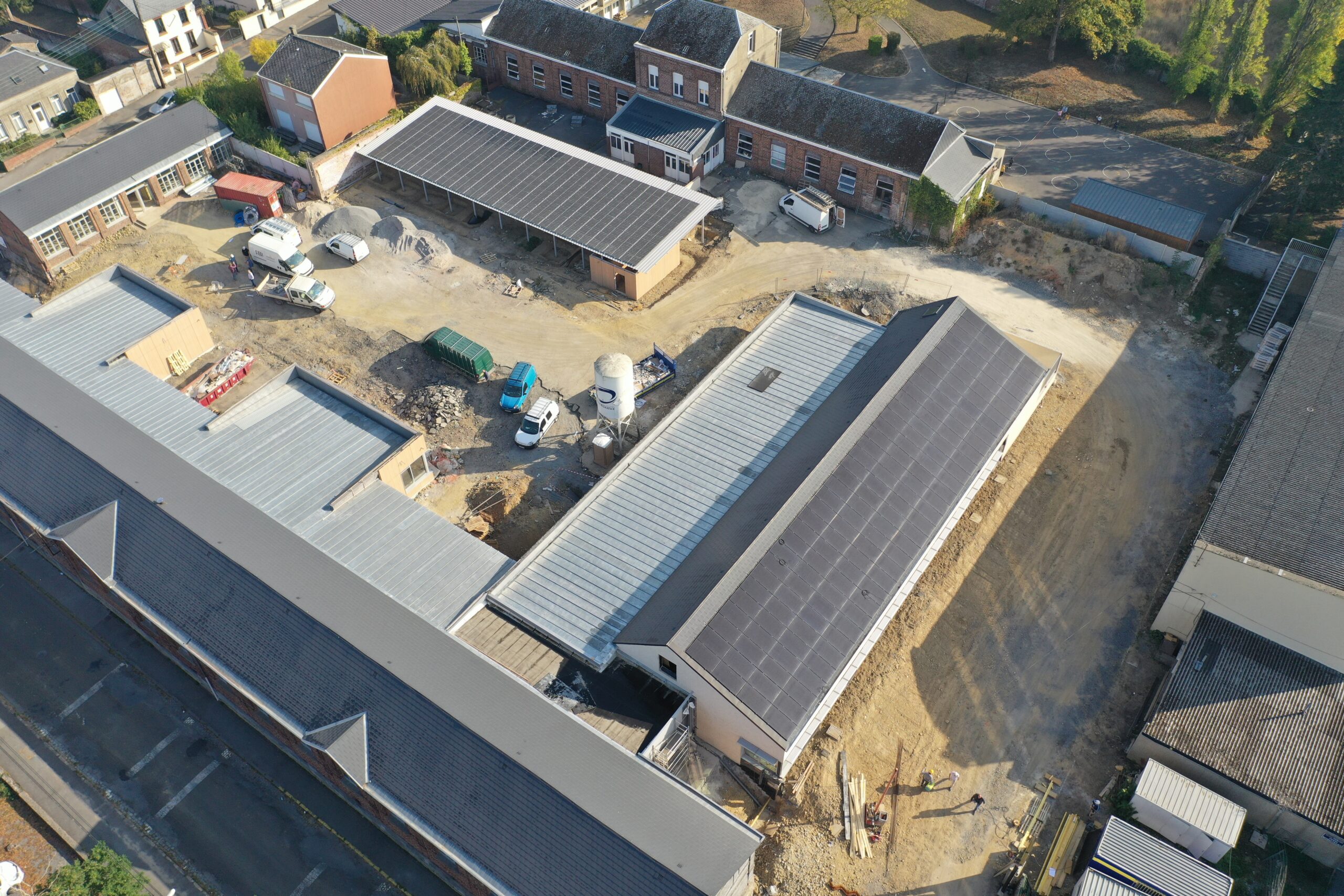 Key figures
Location: Fourmies (FR)
Size: 98 kWp
Energy production per year: 92,3 MWh
Owner: City of Fourmies
Energy use: collective consumption and direct sales to the energy supplier.
Technology: Monocrystalline Solar PV cells with micro-inverters
Current status
The pilot site was built in September 2020 and is operational from the 27th of January 2021; monitoring is available since May 2021..
The pilot site has already produced 13,72MWh from its inception till 27 april 2021.
Interested to see the actual production? Have a look here.
Attention points / lessons learned
…
Technical schema