City of Leuven (BE) invites to co-invest in solar panels on 10 public buildings
The city of Leuven, the AGSL (Autonomous Urban Development Company), Museum M and Zorg Leuven are making ten public roofs available to install solar panels. The city is calling on its inhabitants to become fellow investors in the project, to boost the local production of renewable energy. The project will be 100% financed by citizens through the citizen cooperatives ECoOB and Ecopower, which are responsible for financing, supplying, installing and operating the solar panels.
The solar panels will be installed in Spring 2021, on the rooftops of the police building, community halls, a sports hall, a nursery, a museum, a library and residential care centres.
Together, these solar panels will have a total capacity of 850 kWp, generating some 740,000 kWh per year, enough to power the equivalent of over 200 households. The result will be an estimated 180-tonne reduction in CO2 emissions annually.
Citizens' cooperatives as a partner: joint expertise
The city selected two citizen cooperatives as partners. The broad experience of the established Ecopower and ECoOB's more local focus make for well-rounded expertise.
Ecopower is one of the ground-breaking pioneers in the renewable energy industry in Flanders, and has a habit of cooperating with local authorities and citizens on all its projects. ECoOB is a recently established cooperative from the Leuven area, looking to make a meaningful contribution to climate-neutral energy supply in the region.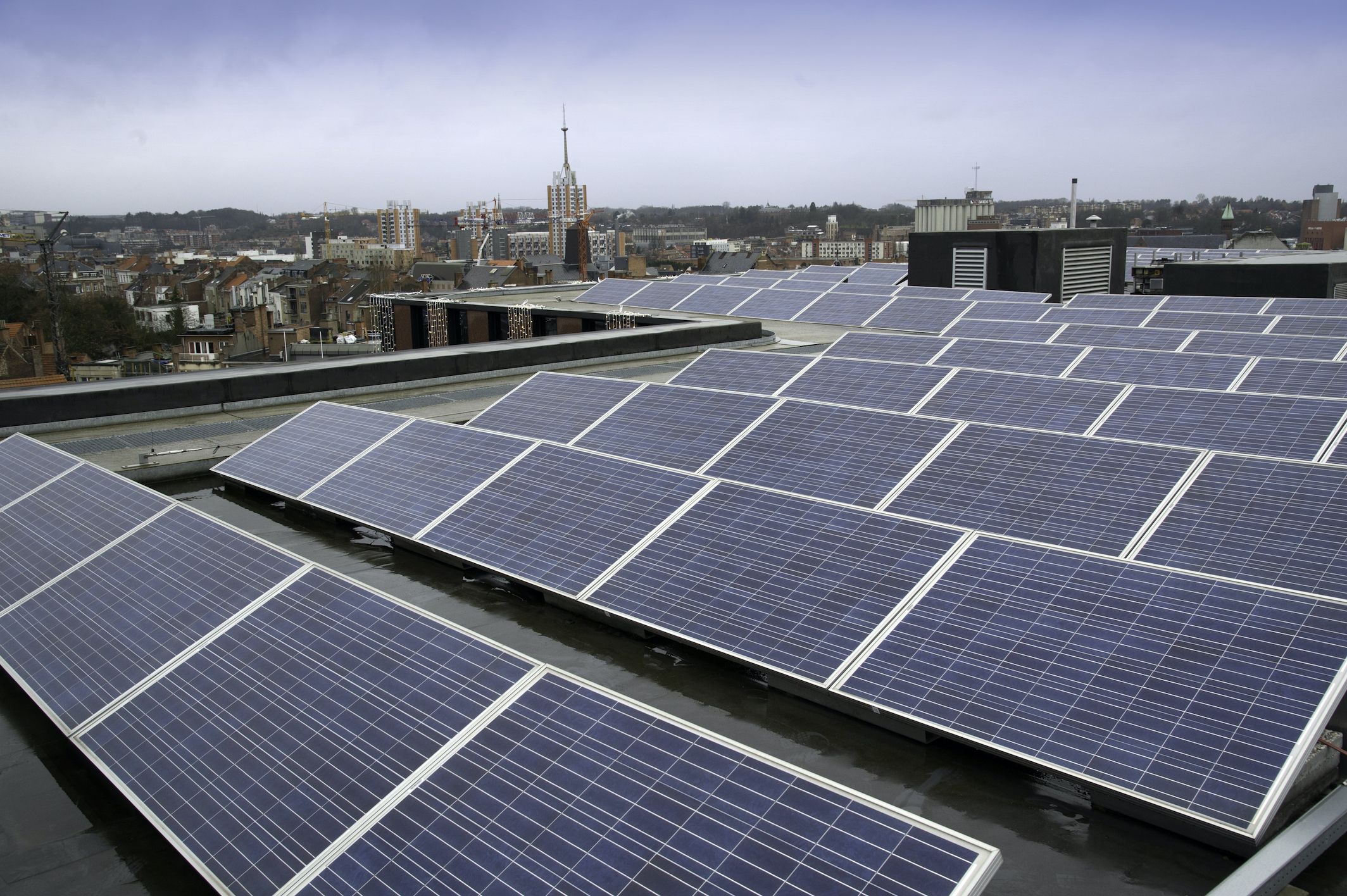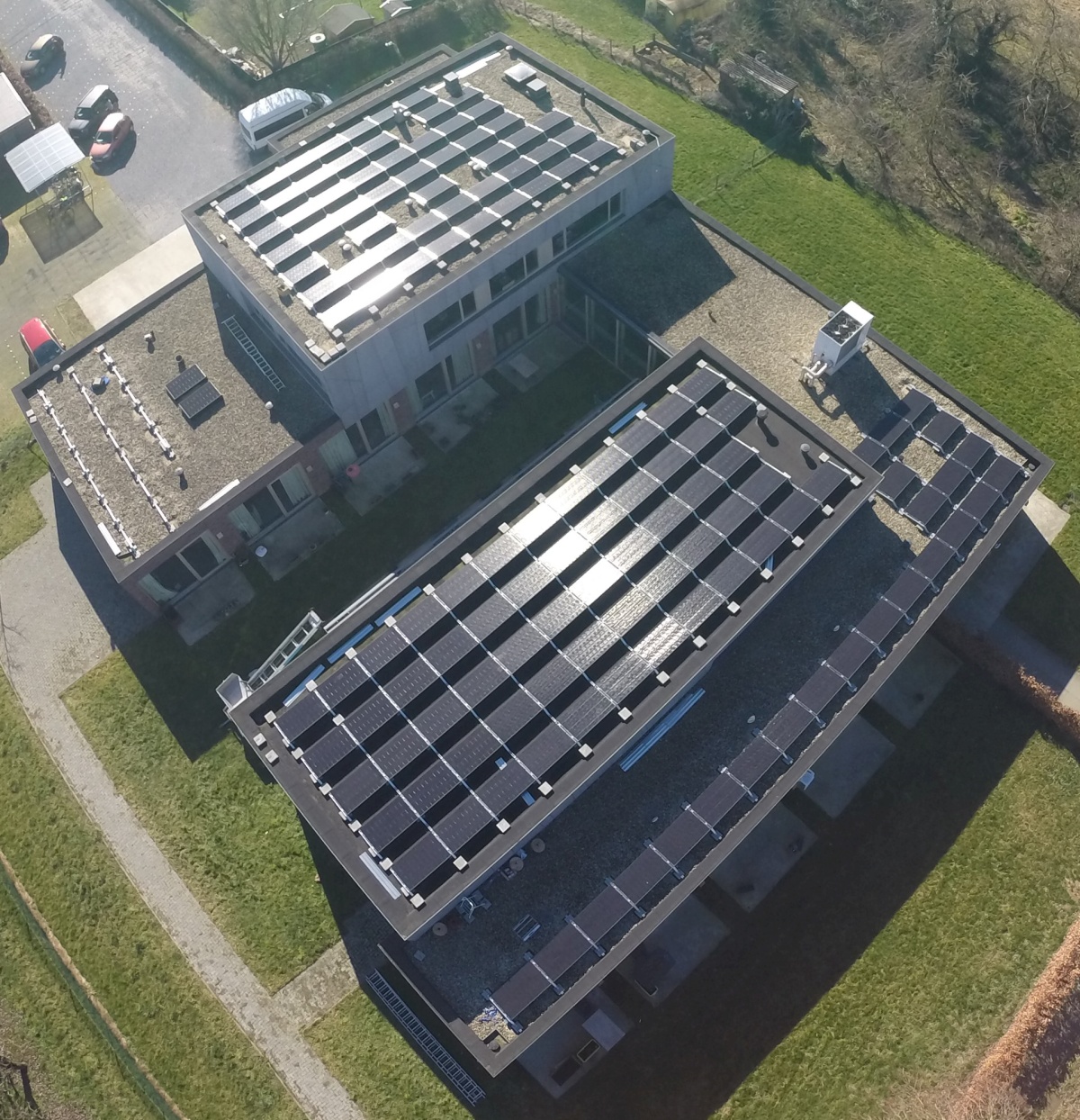 Calling on citizens to invest
The city is calling on as many city residents as possible to help finance the solar panels – which represent an overall investment of €850,000. Private residents, companies and civil-society organizations can contribute towards the solar panels through the purchase of ECoOB and/or Ecopower shares. By buying shares at €250 a piece, they become co-owners of all the cooperative's installations. Profits permitting, a dividend of up to 6% can be paid out.
What's in it for the stakeholders?
Thanks to this direct participation system, shareholders become co-owners of the solar panels in Leuven and thus of the energy produced. They gain democratic control over their management and will have a say in the cooperative's policies – a valuable way of contributing to the long-term vision and objectives of the energy transition. Once profits are realized, they will flow back to the local community.
"Investments in local renewable energy also benefit the local economy and residents' prosperity. Renewable energy production is best done locally as much as possible: for example, investments in green electricity and heat have a positive impact on local businesses and the broader economy" – David Dessers, alderman of the Leuven city council.
Want to find out more about the project? Get additional information here (Dutch only)
https://www.ecopower.be/nieuws/stad-leuven-ecoob-en-ecopower-nodigen-uit-om-mee-te-investeren-in-zonnepanelen-op-10-publieke-gebouw
https://www.ecopower.be/over-ecopower/productie-installaties/stad-leuven
https://www.ecoob.be/projecten.php#L11DAKEN