A transformation steadily shaping the city in Heerhugowaard (NL)
The city district in transformation
The Station area Dijk and Waard in the Northern Netherlands is slowly but steadily transforming from a small rural train stop to an urbanised and futureproof new station and accompanying area. This transformation is a big opportunity for a new energy system in line with the city's goals of carbon neutrality by 2030 and climate proofness by 2050. The implementation of local energy sources is central to this city development project.
An energy plan was developed
Over the past year, an innovative energy plan was developed within SOLARISE, putting the utilization of renewable energy central. Both heating and cooling with sustainable and regional energy sources are key for this renewed energy system. Together with increasing amounts of solar energy being generated within this renewed district, a truly sustainable energy system that meets current, as well as future demands of existing and new buildings, will be realized. SOLARISE helped by providing a holistic view both on energy generation and energy consumption. Whereas flexible utilization is challenging in a highly urbanized area, the peak loads on the grid are reduced due to flexible utilization as well as an optimized combination of district heating and cooling systems with locally available solar energy.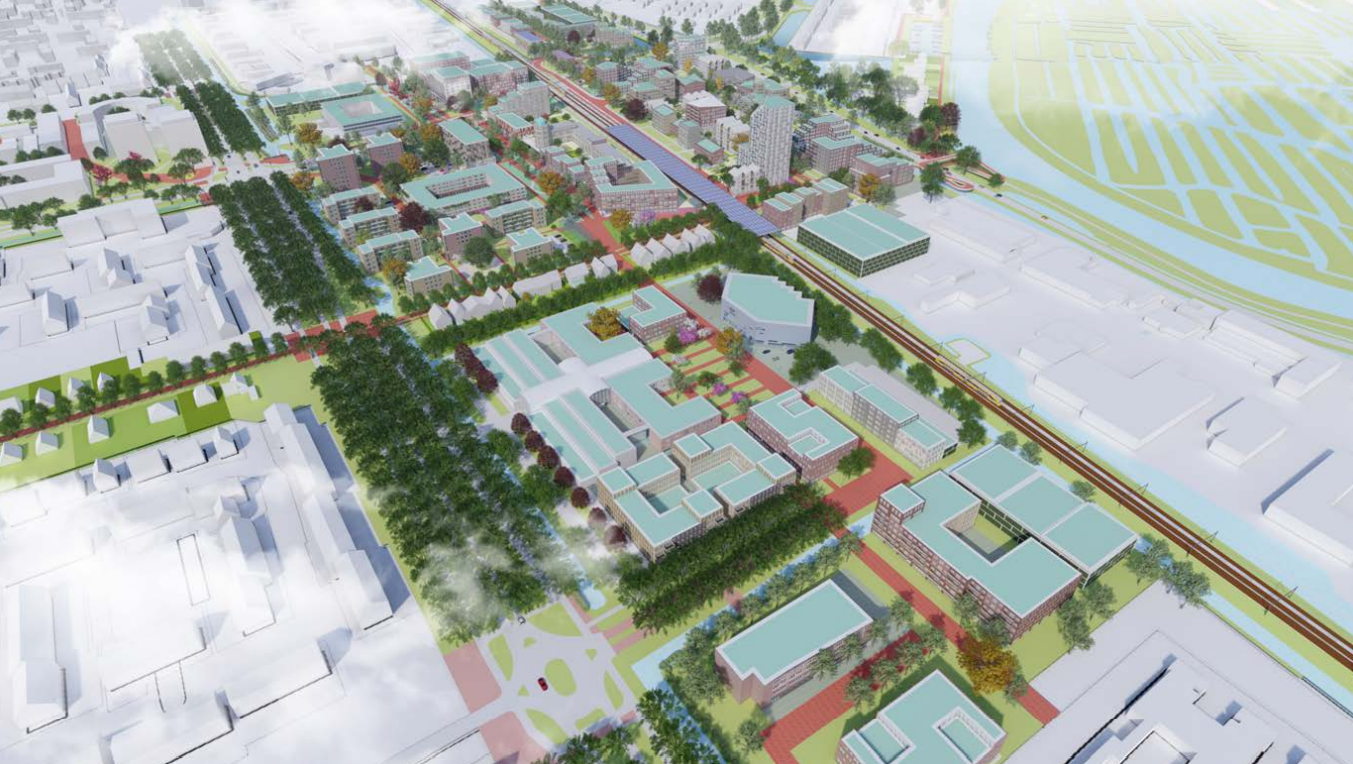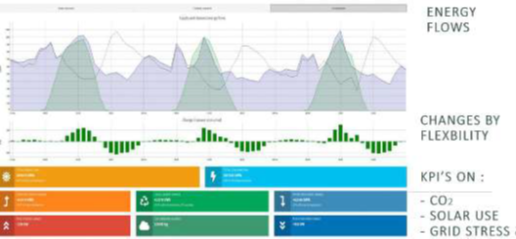 The energy plan as a legal base for further developments
Although some buildings are already being developed ahead of the energy plan, we are currently in the phase of implementing the energy plan as the legal base for the energetic considerations for developing the new buildings in this area. Moreover, the soon-to-be implemented energy plan also poses as a framework for all existing buildings in the area to transition from the current fossil fuel-based energy system to a renewable one. Therefore, not only do we meet with the strategic stakeholders within the field of energy, grid operators and energy companies, but we are also closely talking to development companies to introduce the energy plan and its objectives to everyone involved in a goal-oriented and proper manner.
Stakeholder participation is key to success
Lastly, stakeholder participation has been key in developing the energy plan. Furthermore, it is crucial in realizing and implementing it too. Putting an integral view on energy first and introducing this to the developers is one of the biggest lessons from this project where SOLARISE has been central.