Overcoming legal, technical, economic and social challenges to growing solar energy
The results of Work Package 1 in one comprehensive report
The current international political and economic turmoil raises many challenges for the solar industry and the deployment of solar technology.
Challenges for the 2Seas countries
Brexit; COVID019 and economic policy changes around imports of PV cells and panels from China, the leading producer; smart metering; and other European, national and local measures are all putting solar energy deployment to the test in the 2Seas countries involved in the SOLARISE project (Belgium, France, the Netherlands and the UK).
Stepping up
Even with these hurdles on the horizon, however, solar energy harvesting is making good progress – even if the 2Seas areas could do more to up their game by studying best practices and integrating lessons learned.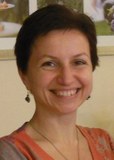 What is a best practice?
Best practices are crucial to identifying models for successful solar energy projects, and to develop feasibility studies and pilots. Establishing a comprehensive and simple definition of what constitutes best practice for solar energy application is not easy.
But further nuances also have to be taken into account. To take an example, a "good" PV installation that has already run for 5 to 10 years has a far poorer performance than a newer, cheaper installation of the same size – due to less efficient PV panels, for instance.
Read the Work Package 1 report 
In a webinar that took place on 10 January 2020, Professor dr. ir. Motoasca Emilia (ZAP lecturer at KU Leuven) presented the guideline package on legislation, markets, technology and best practices for the 2Seas region. The report is the outcome of Work Package 1, developed as part of the SOLARISE Interreg 2 Seas project.
Keen to find out more? Delve into the report now